About Barnes Creative Studios
We bring 25+ years of storytelling experience to your brand using state of the art cinematic technology.
Four Seasons, Marriott Bonvoy brands, St. Regis, W, Banyan Tree, Rosewood Hotels, JLL, CBRE, Hodges Ward Elliott, and more of the world's finest brands align with Barnes Creative Studios for property videos, virtual reality, drone panoramic images, drone mapping, asset marketing.
Barnes Creative Studios only uses FAA approved pilots, and has full liability and aerial insurance. We strive on innovation, using award-winning producers to deliver a blockbuster video for all of our clients with fast turnaround, and production excellence. Competition is tough and customers are expecting professional video and new media content when seeking out experiences and investments.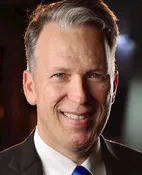 Steve Barnes is a graduate of the University Of Texas at Austin with a Bachelor's Degree in Radio, Television, and Film. He embraces all aspects of creating and producing, and has worked on both sides of the camera since 1991. Steve has been seen in numerous network TV shows and movies including the recurring character "Agent Drucker" on FOX's Prison Break, Drop Dead Diva, One Tree Hill, and many more.
Always submerged in the latest in technology, he has been one of the trailblazers in the social media landscape and continues to excel at bringing creative content together with viral marketing and novel ideas resulting in success for advertisers.
Steve has also served as Executive Producer and Producer on 4 films and 2 TV Series: The hit, award winning series HIGH RISE and Tennis TV for FOX Sports.
In addition, He has 25 years of major market radio experience with a strong background in marketing and promotion for many top brands including AirTran Airways, Apple, BMW and many more. Listeners in Atlanta know him for his run on the top rated morning radio show "The Morning X with Barnes, Leslie, and Jimmy on 99X" from 1994-2003 and again starting January 2023.
Reach out! We're happy to answer any video production questions you may have.
Kamalame Cay – Travel & Leisures' #1 Caribbean Hotel
"Barnes Creative Studios used impressive drones to capture the true beauty and magic of the island with images impossible from a regular video camera. They produced an extraordinary and inspiring story of life at Kamalame."
Cap Maison – Boutique Luxury Resort and Spa in St. Lucia
"Never before has a guest been able to walk through an 'actual experience' before they buy. The Matterport virtual tours and our property video from Barnes Creative Studios will help convert sales like no other media we have used in the past."
Skift.com – The largest business intelligence & marketing platform and global leader in travel news, analysis, and data
"Best hospitality industry effort we've seen is in resort-hotels, by Barnes Creative Studios… there is a good amount of post-production that have gone into these videos and they certainly have a wow effect."
CBRE – The world's largest commercial real estate services firm
"Decision makers aren't always able to tour every property, this 3D clarity gives them a real feel for the space and ensures your building is in consideration. Our video helped us lease 11K SF Class A office space in less than 90 days."
Banyan Tree – A collection of luxury hotels and resorts
"Our drone video from Barnes Creative Studios has been a game changer for our luxury travel marketing. After searching for a drone producer, once we saw the Barnes finished product it was a no-brainer to bring them to Mexico. We are thrilled with the results."
St. Regis Punta Mita, Mexico
"Using Barnes Creative Studios (approved Starwood producer) was incredibly beneficial as they truly understand how to tell a great story. Their understanding of our brand makes it so easy and they turned the video around in 48 hours. I highly recommend their services."